Summer brings the monsoon season!
5/6/2020 (Permalink)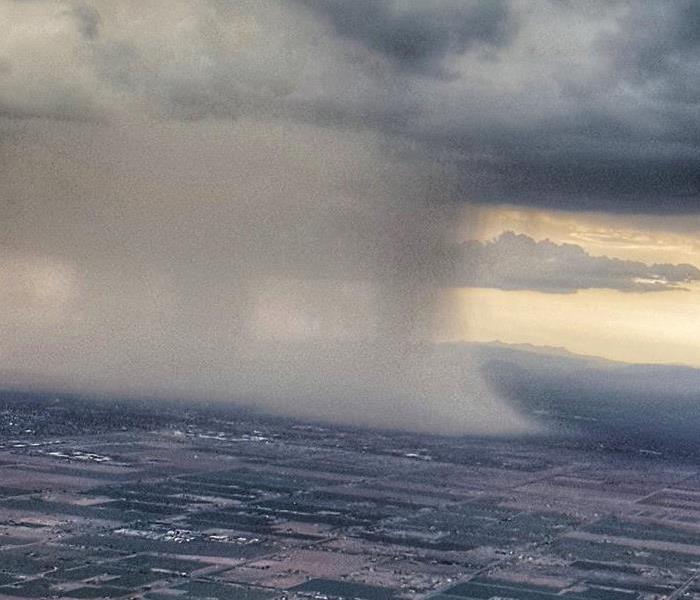 Sometimes a sudden downpour of rain can overwhelm the water resistance of a home. We are always here to help!
At SERVPRO of Paradise Valley, we love living in the desert, warm winters, golf courses open year round, cactus blossoms, Spring Training baseball. What's not to love? Sure it gets a bit hot during the summer months but there is always a pool or a lake nearby for a bit of refreshment.
We even love the thunder and rolling rain of the monsoon, they can be magical storms that end just as soon as they roll into the valley.
What happens though if there is a sudden micro-burst and your neighborhood gets flooded, or your roof can't handle the sudden downpour of rain that is common with a summer monsoon storm?
We are ready to help, on any size disaster that a storm might bring. If your pool takes on too much water that floods your entire bottom level or if you have a small roof leak that damages one room in the house, our trained professionals have the knowledge and experience to make it "Like it never even happened."
If you do find yourself in a situation where the storm has been too much, call SERVPRO of Paradise Valley at 602-341-6737, we are faster to any size disaster!